With the cooler weather well and truly here, we experience familiar cravings for all things comfortable. While it can be tempting to get caught up in the trials of adapting to the changing seasons, we think the best part about dropping in temperature is the chance to slow down and treat yourself to a few creature comforts.
Bringing a new vibe into your home to get you excited for all the joys winter can bring (hello hot chocolate and long soaks) can be as big or as simple as you want it to be. Since fresh yarn to breathe new life into the duvet that keeps you warm all winter long, a new bathrobe to add a touch of hotel luxury to your daily routine, or new cushions that perfectly complement the golden hour sunlight streaming through your window. We've rounded up some warm picks that will easily up your comfort ante and make coming home a treat all winter long.
Olive Washed Linen Duvet Cover Set
This chic set is crafted from highly-sorted Belgian linen, which gets softer and smoother with every wash. With moisture wicking properties and natural temperature regulation, this tonal duvet cover set will keep you cool in hot weather and warm in winter. Plus, this olive hue is so soothing, we're ready to catch a few z's just looking at it. Buy yours here.
Billie Toffee Reversible Comforter Set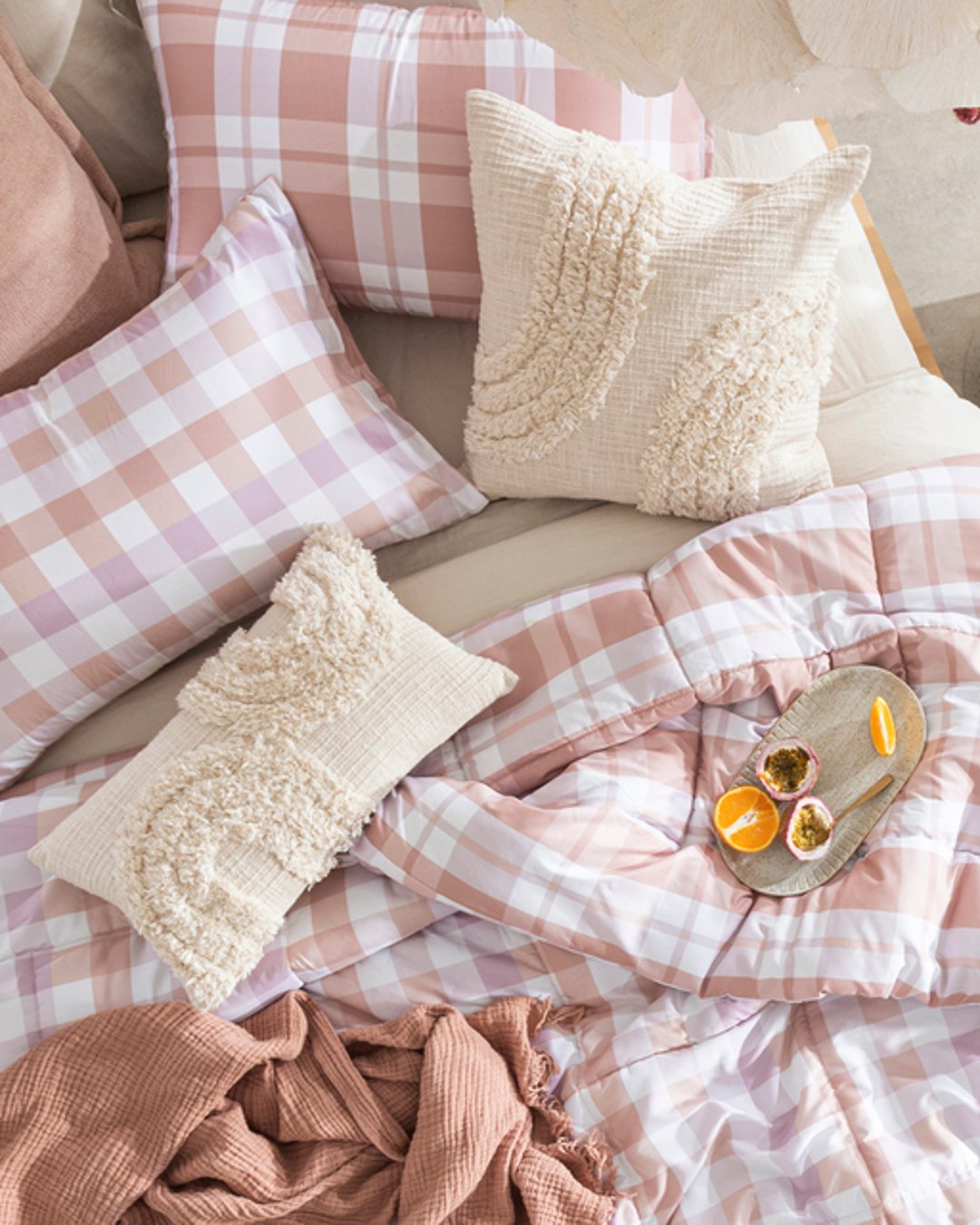 If Cottagecore is your cool weather vibe this year, you really can't beat this reversible duvet. Breathe fresh energy into your room with two complementary plaid patterns in a palette that will bring the fleeting, hazy edges of golden hour indoors, every day. Buy yours here.
Mulberry Silk Printed Pillowcase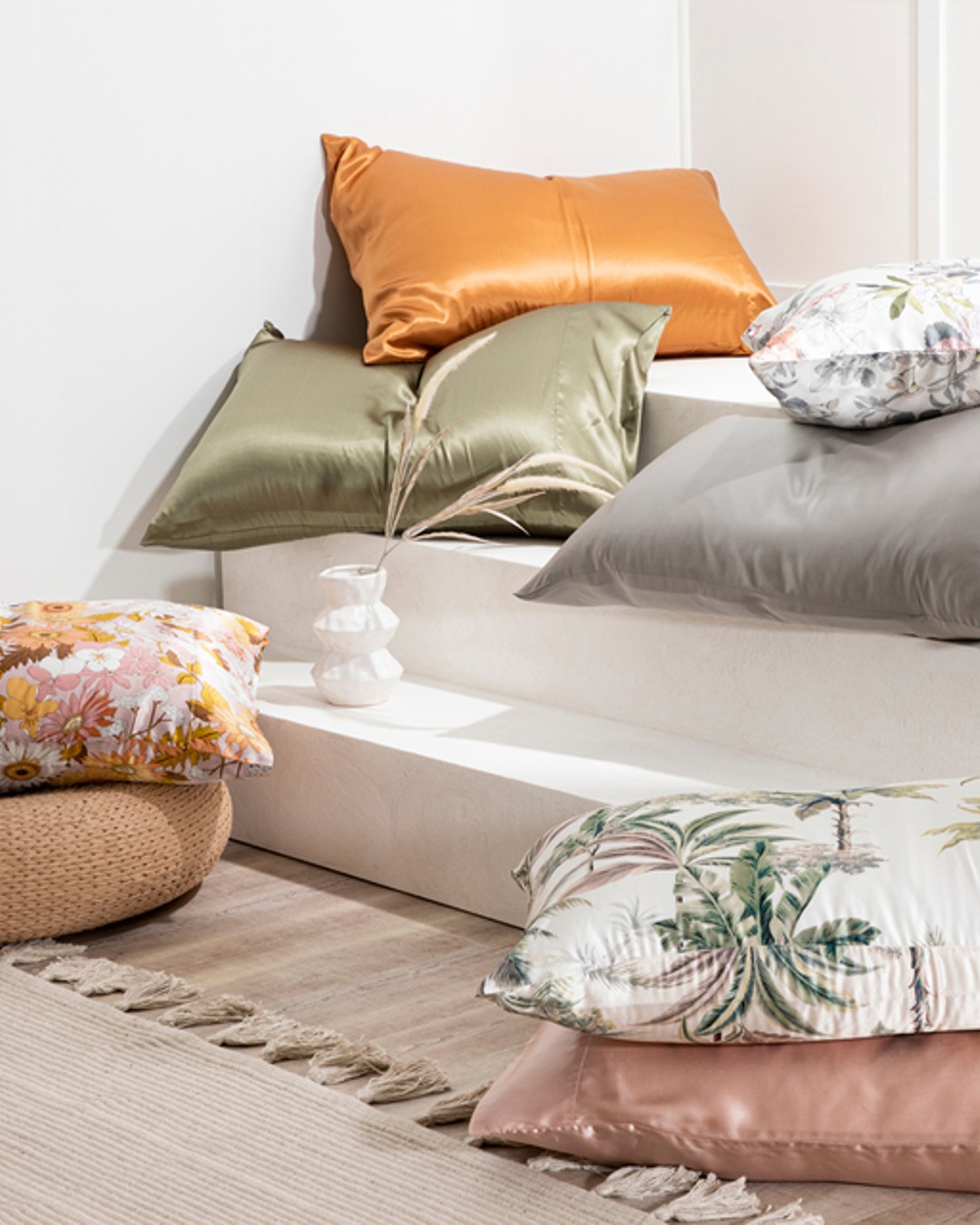 Skincare's best friend is a silk pillowcase that will keep you warm and comfortable, and won't steal products carefully applied to your face while you sleep. Made from pure mulberry silk, these pillowcases are hypoallergenic, gentle on skin and hair (no morning frizz? Yes please) and come in a range of colors and patterns to suit your needs. complement any palette. Buy yours here.
Averline Teal Duvet Cover Set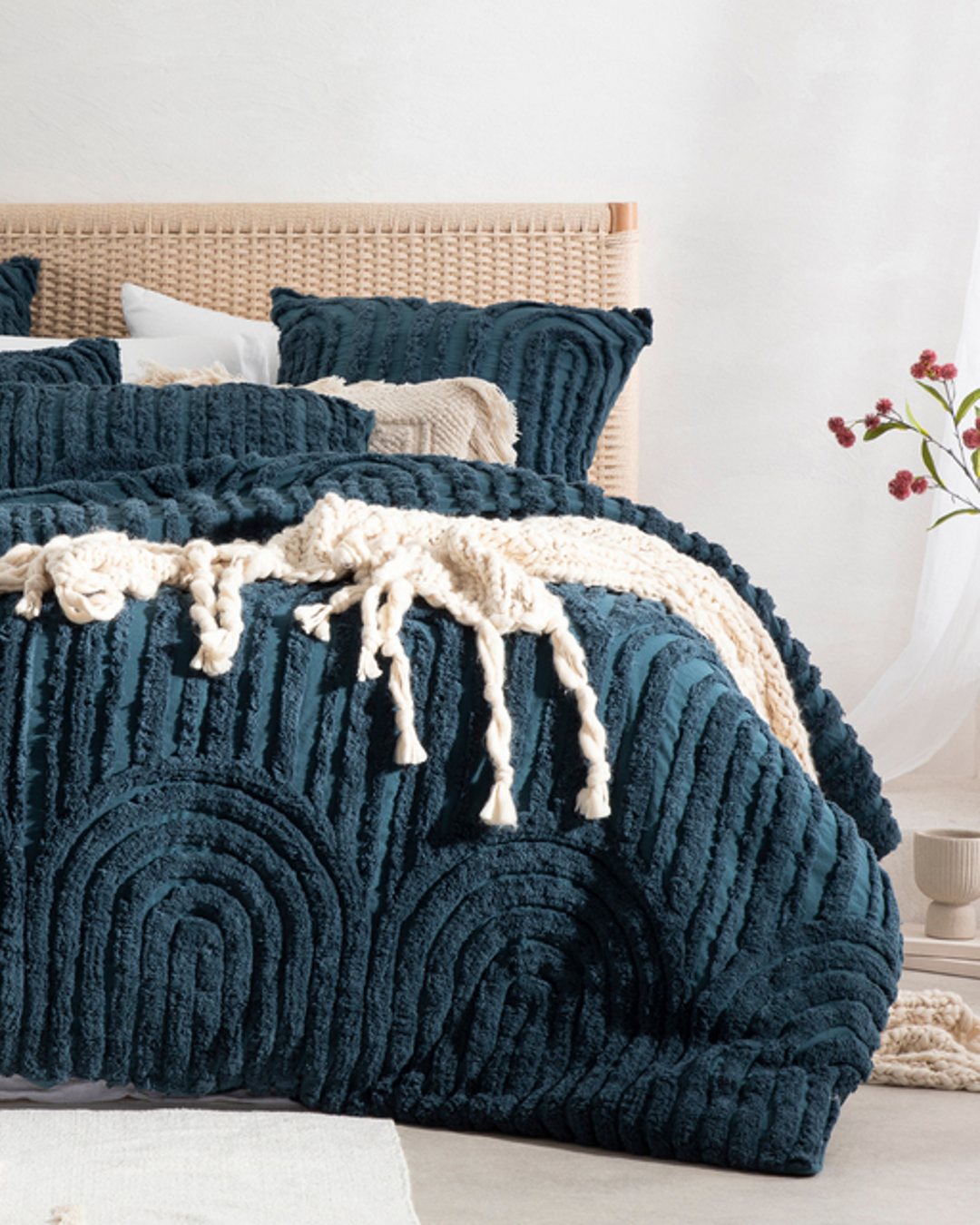 If you like a bit of tactile texture to complement tranquil tones, this duvet cover set is for you. Crafted from lightweight cotton, this set is perfect for all temperatures and the chenille tufts create depth and detail. Buy yours here.
Luna Chunky Knit Throw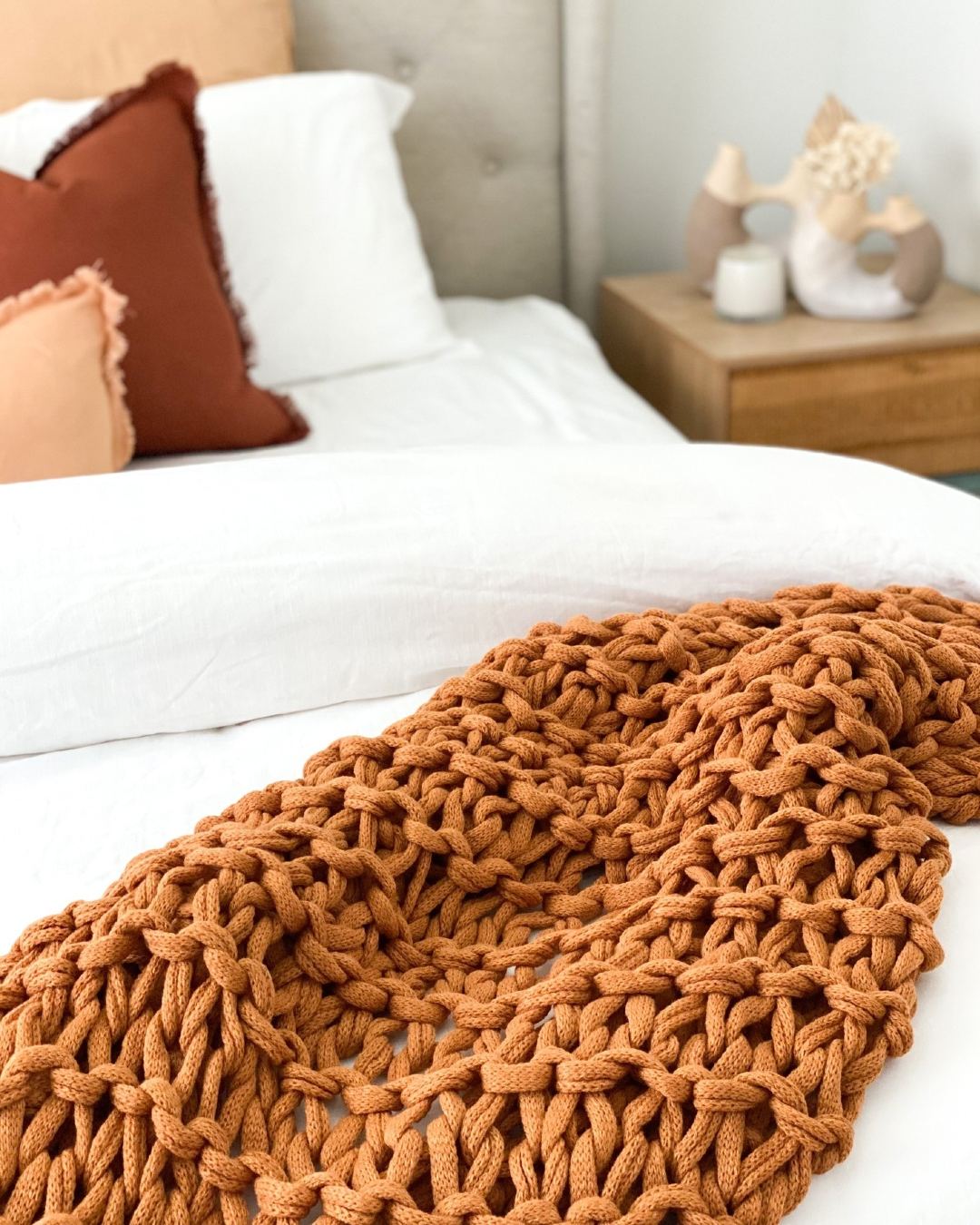 There's nothing quite like a cozy throw that can take you from bed to sofa when the temperature really drops. Made from a super chunky stretch knit fabric and available in chic autumnal hues, this throw combines comfort, warmth and style in one. Buy yours here.
Square Linen Fringed Cushion Sahara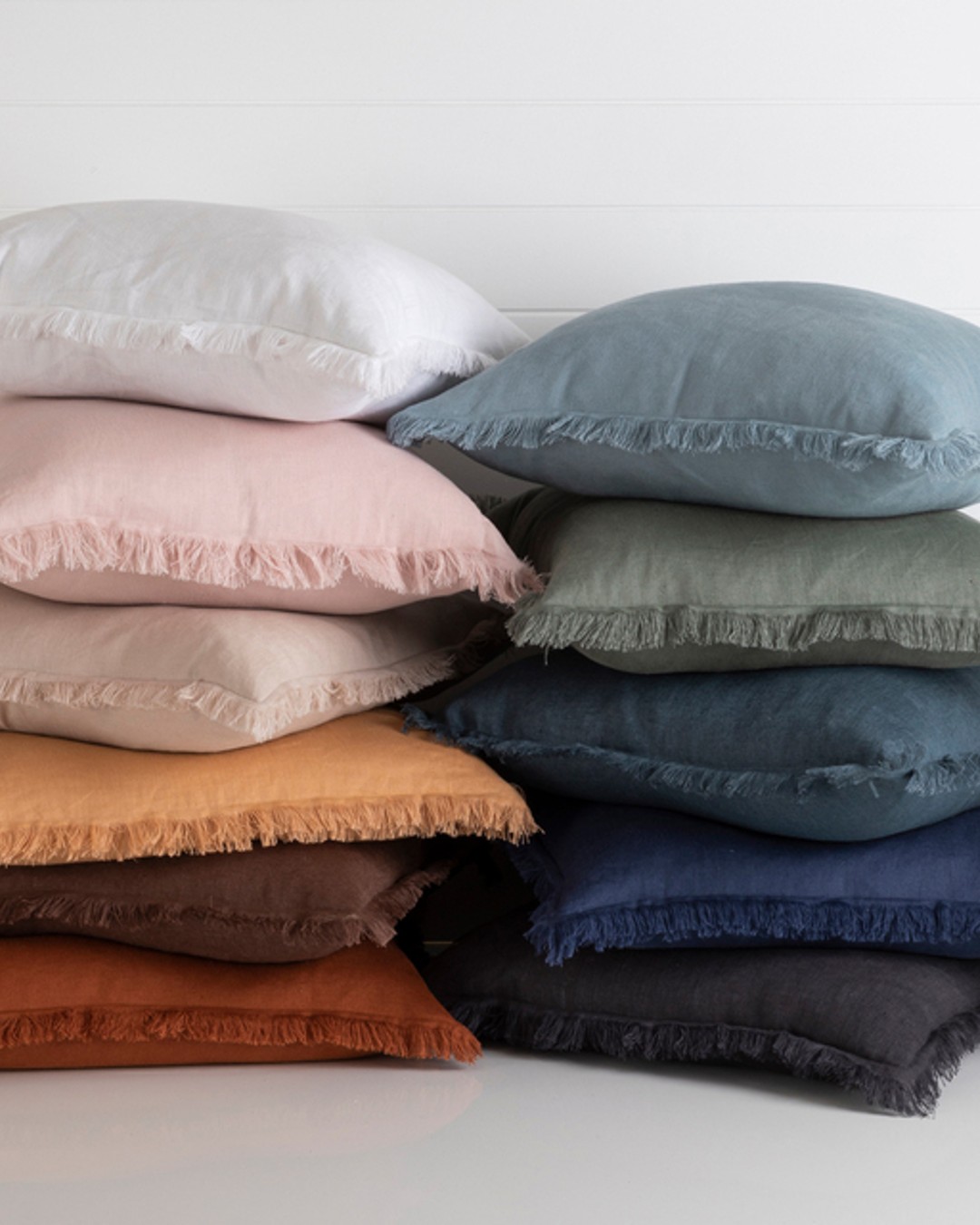 Bring a splash of color to your palette with these adorable throw pillows. Made from linen and filled with a feather insert, they will bring color, texture and comfort to any room. Buy yours here.
Microplush bathrobe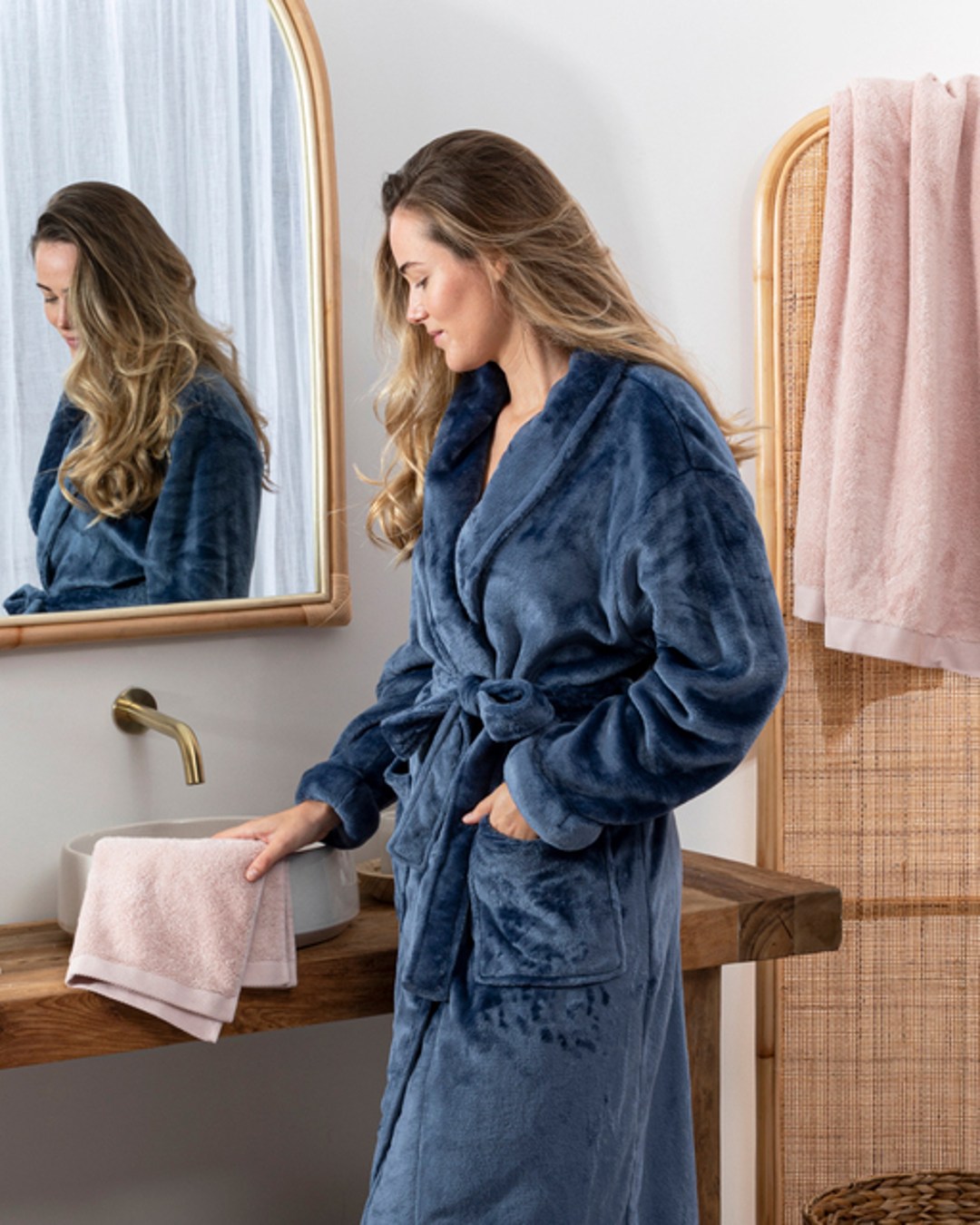 Bring the best vacation moments into your everyday life with this super plush hotel-worthy bathrobe. Made from super soft plain flannel and available in a range of colours, it's the answer to all your cold weather woes. Buy yours here.
Microplush slippers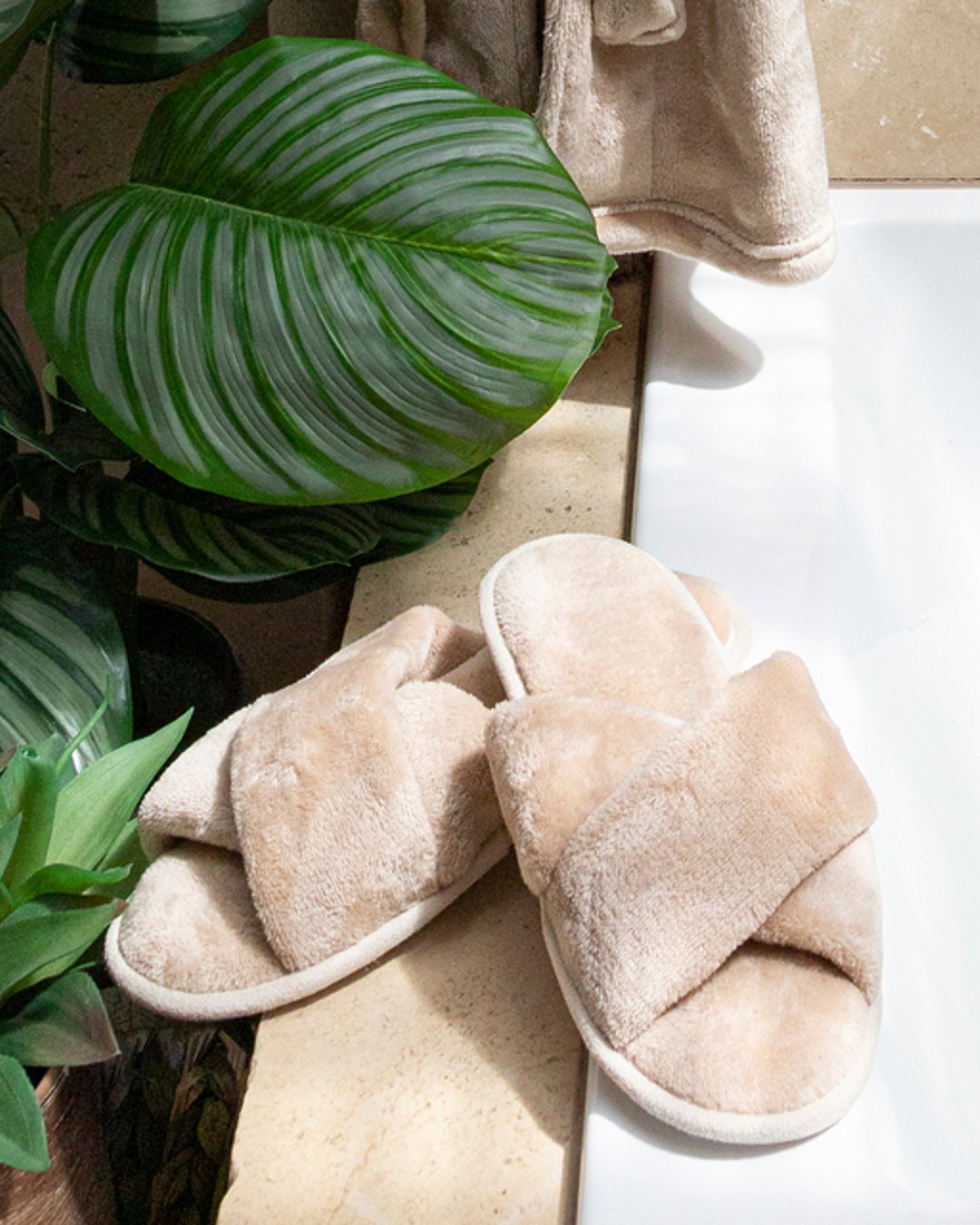 Don't let your feet miss all the fuzz. These microplush slippers will have you walking on a warm, cloudy dream through all seasons. Buy yours here.
Mila Ribbed Crystal Glass Carafe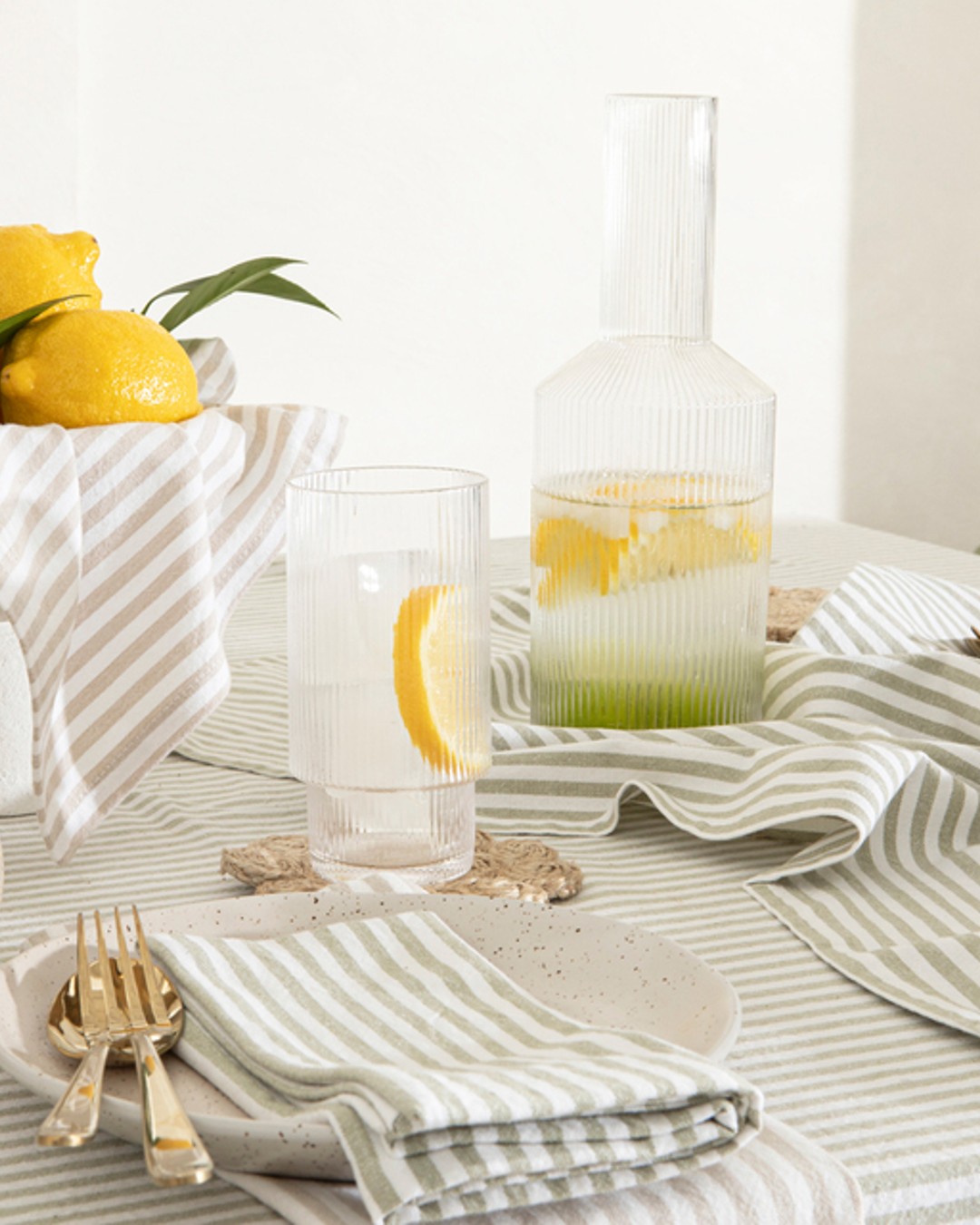 Nothing beats having friends over for a cozy night in, and this decanter is a home entertainer's dream. With a sleek, minimalist vibe, serving anything from cheeky red to refreshing cucumber water in the matched highball together will add a touch of extravagance to any occasion. Buy yours here.
Miguel Blue Recycled Glass Vase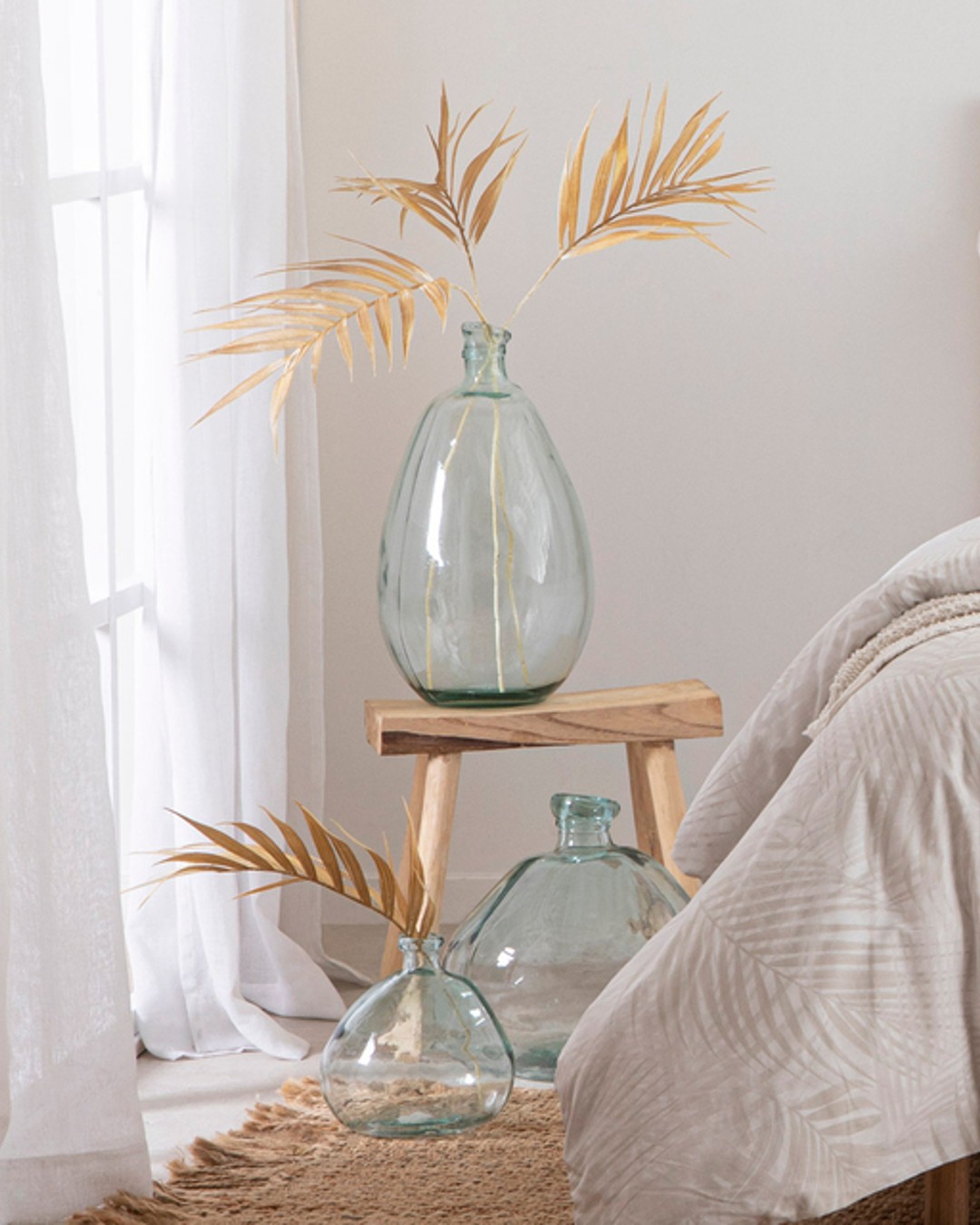 Handcrafted in Spain from recycled glass, these soothing blue beauties evoke the crisp clear skies of clear winter days and are perfect for a unique, statement upper. For a full-bodied bouquet, these elegant emerald vases will complement the blooms, all year round. Buy yours here.
Now that your decor is sorted, add a little luxury to your PJ rotation with these cozy yarns.
Image credit: Supplied
Editor's Note: Urban List editors independently curate and write things we love and you'll love too. Urban List has affiliate partnerships, so we earn revenue from your purchase.