Expecting a baby is a time filled with pleasant chores and a few worries, among which there is always a place to go shopping to choose everything you need. Even if you prefer shopping online, it's best to make a list of what you need for a newborn. The birth of a child is a very important event in the life of parents. More and more questions arise while waiting for the birth of a child such as what are the first necessary things to buy? Where to buy all the necessary things for a newborn? In what quantity? Let's take a look at some newborn essentials…
Nursery
Here's what you'll need for the nursery:
The list of things for a newborn is headed by a nursery. A baby will need it for safe sleep as he will spend at least 16 hours a day in the crib. Depending on the model you choose, the crib can last you a long time as many cribs convert into a toddler bed, and some even into a full-fledged crib.
You will need a firm mattress it's the perfect size for your crib.
A baby cradle is not a mandatory item, since the crib will not be needed for a baby for a long sleep, only for naps. However, the absolute plus of the crib is its compactness as it will fit even in a small bedroom, and if necessary, it can be easily moved from room to room.
You will often enter the nursery at night, and in order not to turn on the bright light, you will need a night light. In addition, when a baby grows, a night light will also come in handy. You can also leave it overnight, and a baby can be more relaxed when periodically waking up in the middle of the night.
Your pediatrician may recommend installing a humidifier in the child's room if the air is too dry. It might not be at the top of everyone's newborn essentials, but a baby will be most comfortable in a room with the right humidity, especially with colds and coughs.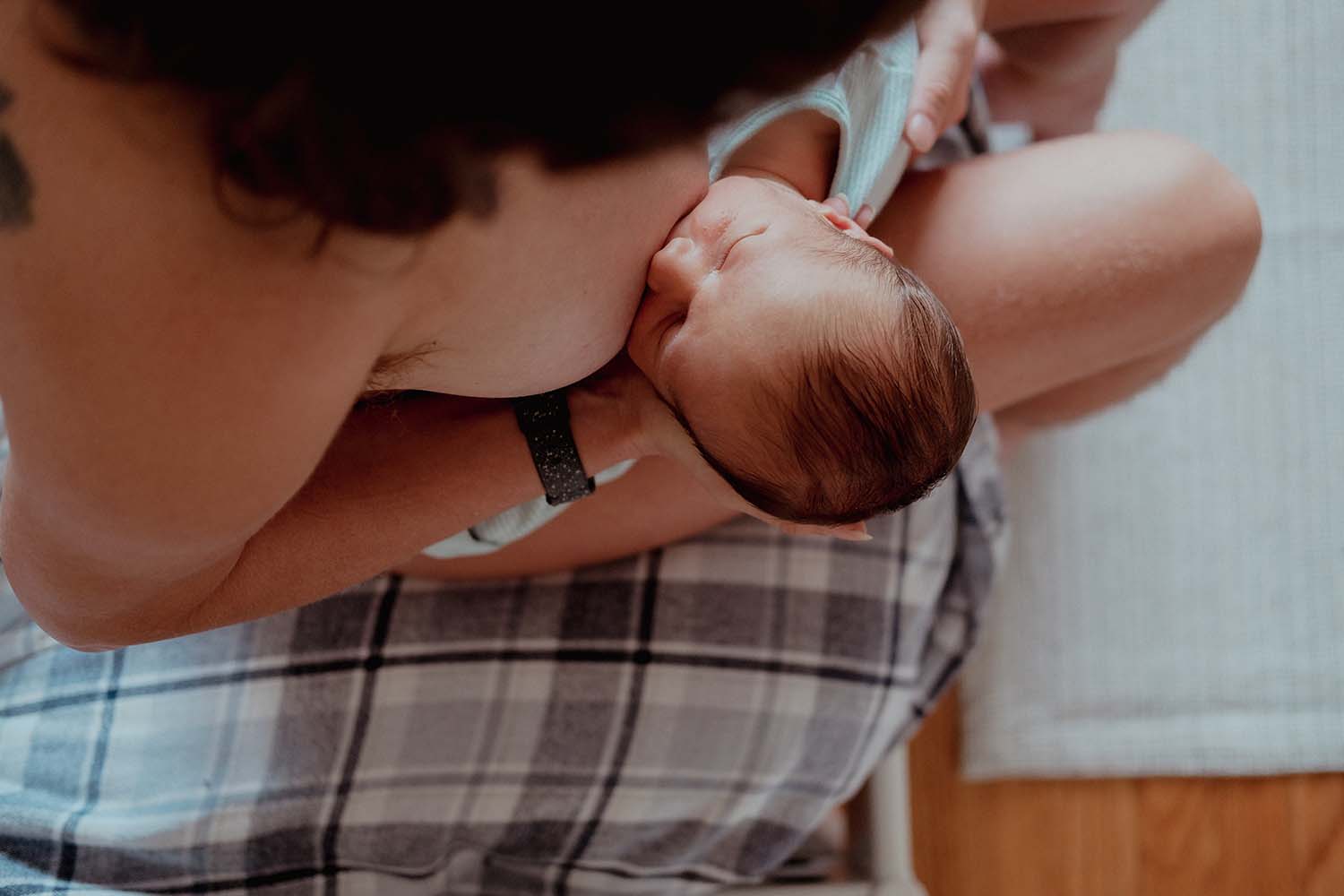 Food
Small towels or burp cloth will protect your clothes if a baby spits out milk or formula after eating. You can also take a regular diaper, but it will be more convenient to use something smaller.
For more comfort, a U-shape feeding pillow can come to the rescue. Placing a baby on the pillow during feedings takes the extra stress off your arms.
A bib protects baby's clothes from milk, formula and saliva.
Even if you plan to exclusively breastfeed, a few bottles will be useful. The bottles are made of glass and plastic. In plastic ones there is a special valve that reduces the amount of air swallowed by a baby. When choosing a bottle, pay attention to the size and shape of the nipple. You may need to give your baby a few nipples until you find one he likes.
If breastfeeding is not possible for any reason, baby formula is what you need to take care of in advance.
With a bottle warmeryou can be sure that your expressed milk or formula will be at the right temperature.
With a bottle brushyou can thoroughly wash the bottles from the inside.
A bottle sterilizer is practical for cleaning bottles and teats, but it can also be washed by hand or in the dishwasher. Some sterilizers are combined with a bottle warmer.
The above is just a basic list, each family can reduce or expand it, depending on their lifestyle, needs and budget.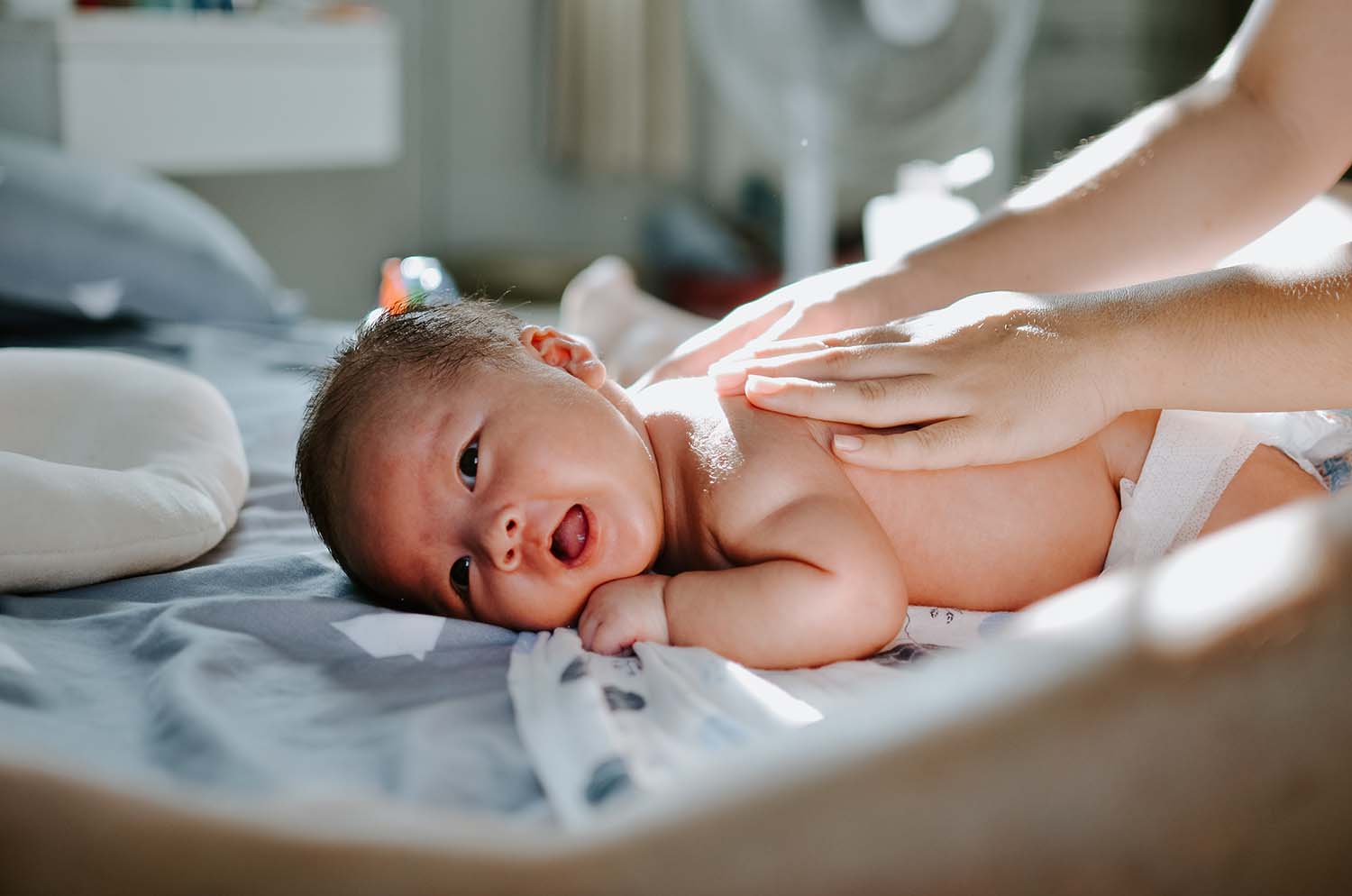 Diaper change
One of the most important things on this list of newborn essentials: you'll need a comfortable and safe place to change diapers. Usually, a changing table has shelves or drawers where it is convenient to store diapers, wet wipes and clean clothes. So everything you need will be at your fingertips and you won't have to be distracted.
To keep a baby comfortable and the table itself clean, you will need a soft mattress. Some mattresses can be cleaned with a cloth, while others come with a removable cover that can be washed in the washing machine.
Babies get diaper rashes from time to time. Ask a pediatrician cream or ointment it is recommended to apply to a baby's skin around the diaper area.
You will have to dispose of dirty, wet diapers somewhere. The convenience of baskets for dirty diapers is that they do not allow an unpleasant odor to spread.
baby clothes
Buying tiny things is very pleasant. Keep in mind that babies grow quickly and clothes can quickly outgrow a baby. Therefore, it is better to buy clothes in a larger size and it does not matter if they remain loose at first. Here are the necessary things for the children's wardrobe:
Many babies in the first weeks of life calm down better and sleep swaddled. You can use swaddle envelopes which are much more convenient.
Babies sleep most of the time and you will need sleepwear, pajamas for baby sleeping bags. Whichever style you choose, a baby's legs don't have to be bare. A practical solution is a sleeping bag.
More bodysuits and rompers have button closures, making it easy to change a diaper without completely undressing your baby.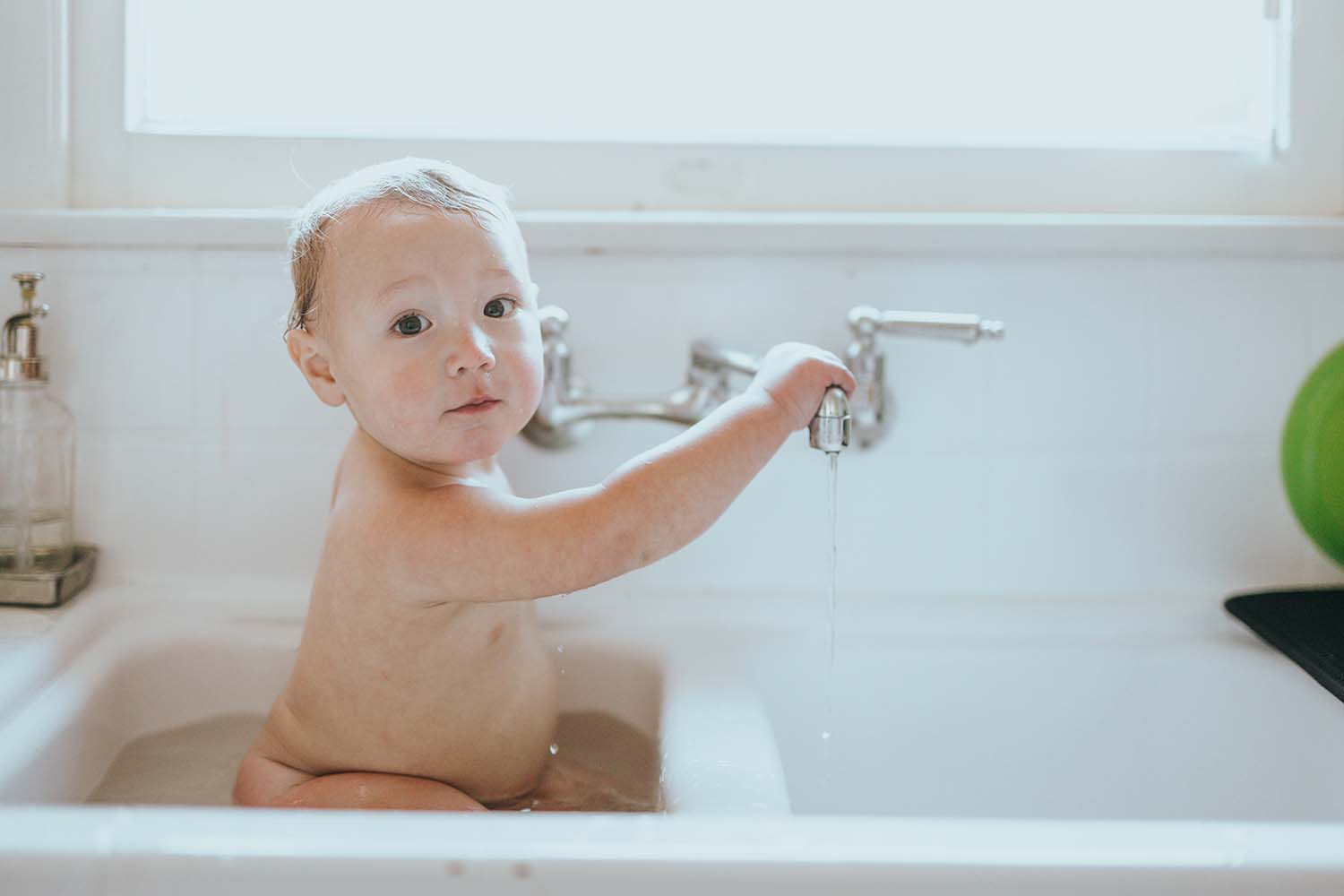 Bathing
Here is a list of newborn bath essentials for the first few months:
Until the navel heals, you will wipe a baby with a damp towel or sponge, but later you will need a baby bath, slide or seat that you put in a regular bath.
To buy a mild soap suitable for newborn care.
Devices as simple as a ladle or a watering can for the bath are necessary to rinse the baby during the bath. Be careful not to get soapy water in your child's eyes.
For swimming, of course, you will need a soft terry towelpreferably with a hood to facilitate the drying of your hair.
Walks and trips
The number of things you will need to pack on a walk or trip with a newborn may come as a surprise. Therefore, here is the compiled list of everything you need:
A baby will need a special baby car seat starting with his first car trip from the hospital, then for all other trips.
Many types of baby strollers are suitable for a newborn, such as regular strollers, convertible strollers, 3-in-1 strollers, etc.
In the walking bagyou will collect all the things you and a child need on walks and trips.
These are just some of the most important necessities you should buy before your baby is born, but it's always worth keeping in mind your lifestyle and what you might need for help your little one settle into their new life.