What are the three essential elements of your wardrobe? A loose-necked shirt, workout tights of all lengths, and a strong bra. One of the things about having a baby is that your norks change size depending on the time of day, so you need to have a good bra.
Must-have jewelry? A gold ring left for me by my grandmother. I put it on when I need to channel the ancestors.
Do you remember a favorite outfit from your childhood? I've never been able to grow my hair super long; it's been short all my life. When I was young I really wanted long hair so I wore stockings over my head in public.
And your worst fashion mistake? I don't; these are all hits, not misses. Although wearing a tight, tight dress to a funeral was probably a mistake.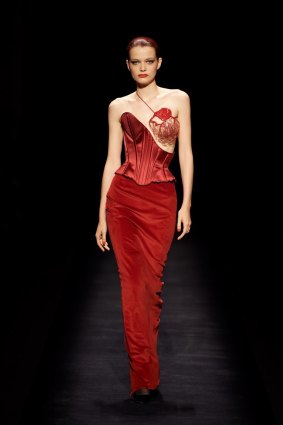 What was your first fashion moment? Wearing a shirt made by my mother with my name knitted on it when I was 18 months old.
What's at the top of your wish list? The entire Schiaparelli couture collection: all the beautiful velvets and gold!
Is there anything you would never wear? I wouldn't wear a bandage dress if you paid me. They suck.
Is there a current fashion trend that you love? No, but I can tell you what I hate: low rise jeans. Don't bring them back, Gen Z, you don't know what you're doing; learn from your elders.
What shoes do you wear the most? Converse sneakers or Birkenstocks.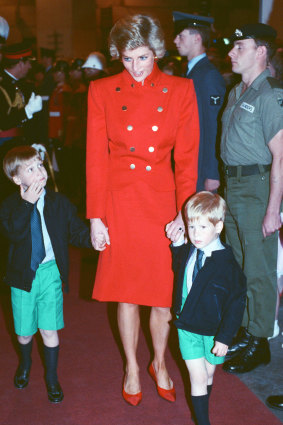 Who is your favorite fashion icon? Princess Diana just after having William and Harry, moving around town in all the best things.
What do you wear on a typical workday? Working from home is the old "party downstairs, business upstairs" cliché for Zoom meetings; I will wear a collared shirt but I will keep the Winnie the Pooh pajama bottoms.
What's your favorite laid-back, laid-back Sunday look? Lycra bike shorts and a big, loose sweater that isn't covered in baby vomit; just a clean sweater would be my favorite look at this point.
Question Everything airs Wednesdays at 8:30 p.m. on ABC TV and is available on ABC iview.
Get the most out of your health, relationships, fitness and nutrition with our Live Well Newsletter. Get it in your inbox every Monday.